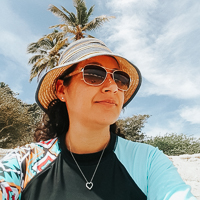 Jazmin

Schroeder
The journey from writing code to managing a team of engineers has been challenging but also exciting. I have learned many things about development practices and teams but perhaps the most important lesson is that developers are not resources. Developers are people, smart individuals with their own goals and aspirations who may be having a bad day or a bad week in the middle of an important deadline. I believe that the key to productivity is to keep people engaged (everyone in their own way) and therefore it's crucial to continuously align the needs of the company with growth opportunities for people.
As a manager I believe in staying close to the codebase, shielding my team from noise but not from customers or stakeholders, providing and requesting feedback constantly, dealing with conflicts immediately and turning failures into opportunities.
I believe time for leisure is a requirement for productivity. So, outside of work I enjoy going for long morning walks with a cup of coffee (exploring a different city or a different street), playing with my dogs Max and Henry (my daily reminder that simply going outside is a reason to be excited) and hands-on/crafty activities to stimulate my creative side.
That's me. How about you?